Odyssey Board Matrix 2014-2015 Board Composition
On-Boarding 2014
Emily Bremer
K-3 Literacy Specialist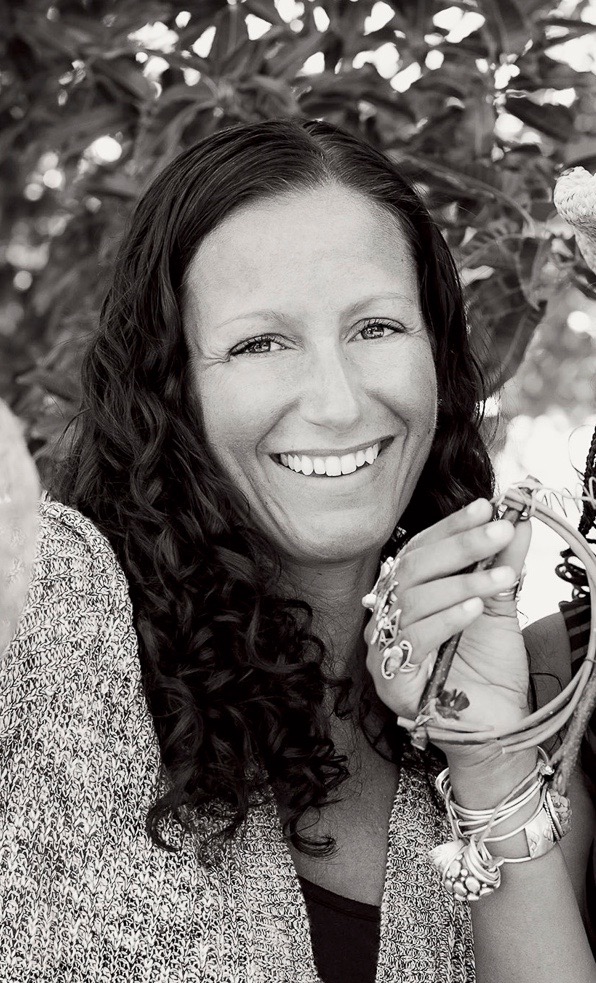 303-316-3944
emily@odysseydenver.org
My name is Emily.  I grew up in Michigan and Kentucky, the middle of 3 girls.  I loved my barefoot summers and early falls chasing fireflies with my sisters, swimming in lakes, and riding horses. This remains my ideal summer!
I knew a typical classroom environment was not best for many young learners, nor would it feed my soul as an educator.  When an Odyssey K/1 position opened after my first year of teaching- I made the leap.  I continue to pinch myself that I get to call Odyssey my teaching home.  I feel so fortunate to teach in a community that truly values the "it takes a village" philosophy, where the mantra "we are crew, not passengers" is alive and strong, and where the mindset of "leap in, get stuck, push through" is encouraged of all learners- young and grown up alike.  I love supporting Odyssey's youngest learners in exploring, discovering, wondering, grappling, collaborating, researching, revising, playing, and growing. I am happy and proud to be part of a K/1 teaching team that honors and advocates for Odyssey's youngest learners while also knowing what big and beautiful work they are capable of!
When not at Odyssey I can be found running before sunrise, hiking and exploring Colorado with my husband and two goofy labs, playing cards and sharing meals with good friends, and excitedly awaiting the birth of my first child.
Christina Carlson, Secretary
CEO - Urban Peak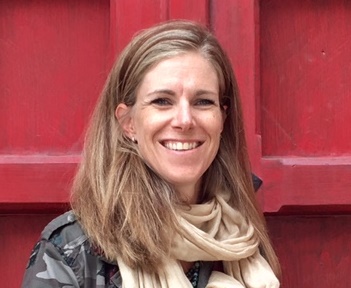 Christina is the CEO at Urban Peak. Before joining Urban Peak, Christina served as the Vice President of Development at The Colorado Symphony Orchestra. Prior to that, she worked as the Director of Development at DSST Public Schools and the Executive Director of the Family & Intercultural Resource Center in Summit County, Colorado. Christina's professional background includes teaching, child protection case work, and fundraising. She has served on numerous non-profit boards and is currently the Chair of The Civic Canopy. She is passionate about education and creating inclusive equitable learning environments for all children. Christina was named Newsmaker of the Year in 2005 by the Summit Daily for her work surrounding immigrant integration. She holds a B.A. in Art History from Willamette University and an M.S.W. from The University of Denver. Christina spends her free time with her family which includes her children John and Samson.
Marnie Cooke
Executive Director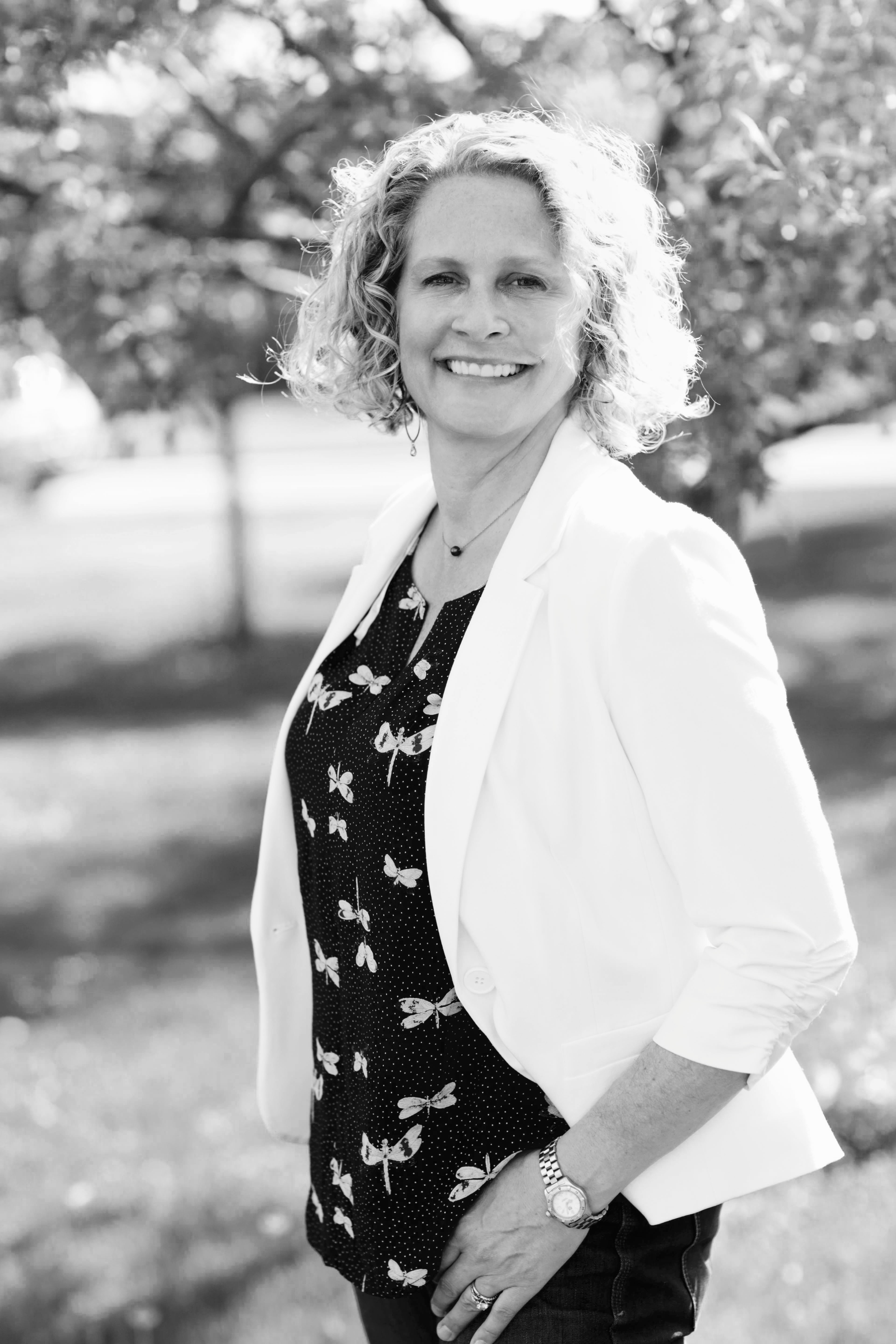 303-316-3944 x222
marnie@odysseydenver.org
I moved to Denver in 1998 to pursue my Master's and teaching credential, after working in corporate positions in San Francisco for several years. Soon after beginning my studies at University of Colorado, Boulder I began my student teaching at the Rocky Mountain School of Expeditionary Learning (RMSEL), where I first learned about the power of teaching academics and character in student-centered and meaningful ways. I was hired a few months later as a Middle School Humanities Teacher and spent the next seven years teaching and planning expeditions, fieldwork, and service learning for middle and high school students, while obtaining my national board certification in Early Adolescent English Language Arts.
After leaving RMSEL, I went on to teach and lead in Denver Public Schools for seven years, where I taught in a turnaround school, served as an Assessment Specialist for the district, and worked as an Assistant Principal at Westerly Creek Elementary. In 2013, I returned to EL as a School Designer, where I supported Colorado schools with implementing EL's core practices and led strategic planning, curriculum development, data analysis and professional learning. After a brief stint with the Colorado Department of Education where I served as a Turnaround Support Manager in which I coached leaders in struggling schools and districts, I took the interim Executive Director position at Odyssey, where my son is entering the 3rd grade. I am committed to see Odyssey through its next chapter, by increasing clarity of our mission and vision, setting measurable and shared goals that align, and holding ourselves accountable for meeting these goals.
When I'm not working, you may find me on long walks, bike rides and adventures with my husband and son. I might also be spotted reading on my front porch or cooking up a storm in my kitchen.
Ami Desai
Educational Consultant
Ami Desai has spent over twenty years focusing on educational reform and innovation.  Her passion for a fair and equitable education for ALL students has included work as a teacher, staff developer, administrator, executive coach, and school design manager in Michigan, Pennsylvania, New Jersey, Connecticut, South America and Colorado. In 2010 Ami pursued her dream of opening her own consulting business and created Ami Desai and Associates, LLC—a company founded on delivering a holistic approach to executive coaching, professional development, entrepreneurial education and design thinking. In 2011 she published a book entitled, The Educational Secret:  Cultivating Entrepreneurial Spirit in Our Youth which focuses on using entrepreneurship to create a transformative experience for youth and school systems resulting in effective culture and discipline, improved self-confidence, and heightened academic performance. Ami is also a Board Director with Dazzle Africa, a non-profit that partners with local organizations in Zambia to provide programs in conservation, education, and community development. Dazzle Africa  aims to ensure future generations of all children are self-sufficient and iconic African wildlife thrive.  In all of her endeavors, Ami focuses on empowering young people, educational leaders, and communities to leverage their passions in order to actualize their dreams.
Marshelle Fox, Community Member
Jason Fritz, Chair-Elect
Community Member
Jason Fritz a native of Vail, CO., lives in Stapleton with his wife Kate and his two sons John and Emmett. John is a second grader at Odyssey. Jason enjoys all things outdoors, especially when spending time as a family. Professionally, Jason is a vice president and relationship manager in Corporate Banking with BBVA Compass Bank. Jason provides financial solution to middle market companies in the Metro Denver market. With over 18 years of working in financial services, Jason has lending experience in a number of industries including education, healthcare, non-profit, manufacturing, and distribution. He started his career working in investment banking with Montgomery Securities in San Francisco, CA. Most recently, he served as vice president and relationship manager in commercial banking at KeyBank in Denver for nine and a half years. Jason graduated Saint Lawrence University in Canton, N.Y. with an undergraduate degree in history, and earned his MBA from the Daniels College of Business at the University of Denver.
Corey Goodrich
Community Member
I was born and raised on the east coast, but have lived in Denver since 2001! My husband and I  have two amazing children, Haven & Holden, who are happy members of the Odyssey community.
I worked as an educator at Odyssey from 2012-2017, but I have been working with high school and middle school students since 2002.  My love and deep appreciation for high quality education and, specifically, Expeditionary Learning schools comes from a lifetime of digging deep into questions and issues, taking my learning personally and often finding inspiration to act in my learning.
I am currently working in and studying small business management, accounting and finance.  I am grateful for the opportunity to support the Board in its work on behalf of Odyssey's important vision and mission.
Keith Hay
Odyssey Parent
My family and I became part of the Odyssey community not quite a year ago when our oldest daughter joined Jon's crew. Next fall our son will join a fourth grade crew. We are choosing Odyssey and I want to support that choice with an investment of my time, energy, and commitment to helping Odyssey continue its growth. Over the past year I have seen our daughter mature as a learner and a young woman. I credit much of that growth to Odyssey's mission and to the EL model. Our daughter has been forced to jump in and most importantly to push through. It's been a wonderful experience to become part of this community. Besides being an Odyssey parent, I have a range of skills and experiences that I bring to the school. I am an avid outdoorsman with the good fortune to travelled, hiked, climbed, or skied in places like the Sierra Nevada, Patagonia, and the Tien Shan in China. I believe in the value of being outside and understand the important role that the outdoor experiences play in EL. I have also been involved in education for most of adult life. For last seven years I have taught as an adjunct faculty member at the University of Denver (DU).  Before teaching at DU, I taught philosophy at a community college in California. Currently I serve as a Policy Advisor at the Colorado Public Utilities Commission (PUC). My daily experience listening to, weighing priorities, and working to communicate the different interests of the groups that come before the PUC will make me an effective channel for communication between the board and Odyssey's parent community.
Heather Metz
Special Education
303-316-3944 x256
heather@odysseydenver.org
While I grew up mostly in small town Iowa, I've lived all over the world.  (Ask me about Texas, Scotland, Chicago, Tanzania, Kenya, or Mexico.)  In 4th grade I wanted to be a children's author, like Judy Blume, but by 7th I knew my calling was to be a doctor.  Until I took organic chemistry at Grinnell College.  Hopes dashed.  Picture it:  1999, a young graduate with a whole lot of science courses and no plan, trying to find her way in Chicago.  I landed at a residential treatment center for children with behavioral disorders and emotional disabilities, and found I was both good at and really enjoyed working with these needy and resilient children.
I continued to work with this population at Mount Saint Vincent Home when I moved to Denver in 2002, though this time in the classroom.  I went on to get my Master's in Education with an emphasis on social justice.  Eventually I moved into a general education classroom, and when I found Odyssey it felt like home. I am excited to transition to full time Special Education teacher at Odyssey after a fun four years of teaching literacy, as well.
Some of my loves, passions, and interests include:  my partner, Burke; creative writing; reading young adult fantasy; hiking; camping; time with my nephews and nieces; travel; and food (both cooking and eating).
Andrew Mohraz, Past-Chair
Attorney, DaVita Inc.
Andrew Mohraz joined the Board in January 2010 as a community member. He is an attorney in the legal department at DaVita Inc. Prior to joining DaVita, Andrew was a partner at the law firm of Bryan Cave LLP, where his practice focused on white collar defense and government investigations. Before attending law school, Andrew worked at Public Strategies, Inc., a business consulting firm in Austin, Texas, and at the Brookings Institution in Washington, D.C. Andrew holds a bachelor degree in History from Northwestern University, a master in public policy from the John F. Kennedy School of Government at Harvard University, and a law degree from Southern Methodist University.
Brian Moore, Chair
Partner - Jester Gibson & Moore, LLP
Brian joined the Odyssey board as a parent representative in 2015. He is lucky enough to live a block from the school, with his wife Karen and daughters Audrey (sixth grade) and Cassandra (fourth). Brian is a partner in the Denver law firm of Jester Gibson & Moore, LLP, where he practices primarily in the areas of employment law and business litigation. When not with his family or in the office, Brian usually can be found on a bicycle. He received his law degree from Stanford Law School and a B.A. from James Madison University.
Illana Poley
Senior Associate - SE2
Illana Poley joined the Board in the Spring of 2008 as a community member. She lives in Stapleton with her husband, Mike Baksa, and is a Senior Associate with SE2, a Denver-based communications firm specializing in public issues. Her clients include a variety of for-profit, non-profit and government agencies. Much of her work involves communicating about education issues to the general public, community leaders and elected officials. Prior to working for SE2, Illana was the research director for the statewide Referendum C campaign and spent five years at the Colorado State Auditor's Office conducting program evaluations and legislative audits. Illana is a fourth-generation Colorado native and a graduate of Fairview High School in Boulder. She holds a degree in government from Harvard University.
Tracey Schaffer
Odyssey Parent
My name is Tracey Schaffer. I have been a parent at Odyssey for 14 years. I have three children. My oldest child graduated from Odyssey and is now 19 years old. I also have a first grader and a fifth grader. I have been fortunate to have been a volunteer in many different roles. I have been a room parent, coordinated snack calendar and have gone on filed trips and camping trips. I am interested in serving on the board as a parent representative to further serve and support the Odyssey community. I am currently a room parent for both first grade and fifth grade, and am often at the school. One of the things I love about Odyssey is the diversity in our families and being able to talk to parents and staff to hear how we all interpret our world. I have a Master's degree in criminal justice and public administration.
Justin Silverstein, Treasurer
VP Augenblick, Palaich & Assc.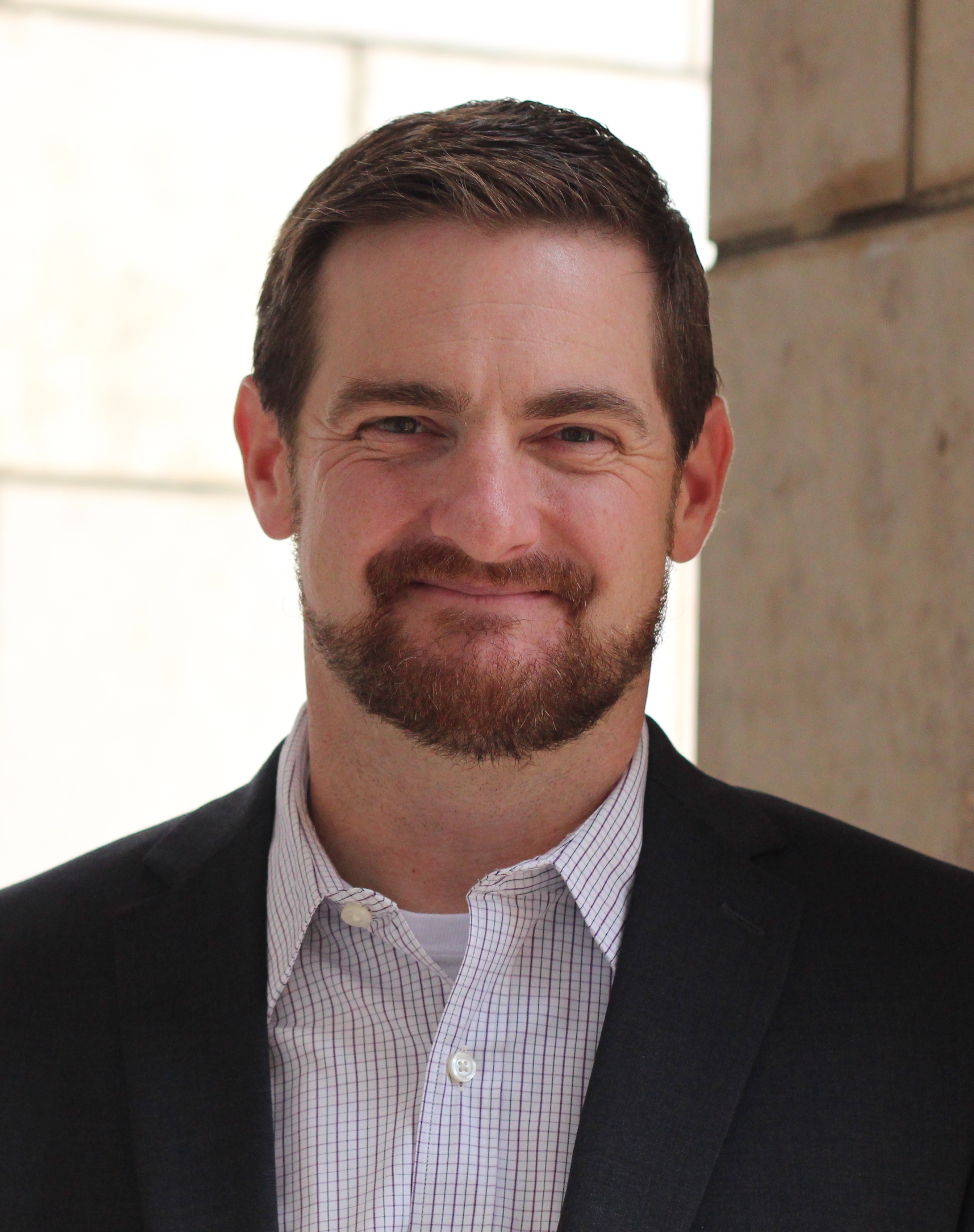 Justin joined the Board in the Spring of 2010 as a community member. He is Vice President of Augenblick, Palaich and Associates, a Denver based education policy consulting firm. Justin focuses on school finance issues and helps policy makers at both the state and district level evaluate and solve funding issues.  He lives in Stapleton with his wife Jenn and their two kids, Cooper and Chloe. Justin enjoys skiing, tennis, running, and avoiding injury while playing lacrosse. He is active in his church where he and his family help run the Family Promise initiative which houses homeless families three times a year in the church.  Justin is a Colorado native who attended Heritage High School in Littleton and then went on to study accounting at the University of Colorado in Boulder.