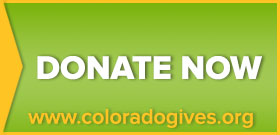 Each and every year, we rely on friends and families of Odyssey to provide real dollars in our school's budget. Of Odyssey's $1.9 million budget, about 7% comes from individual contributions. Most of these gifts come via three mechanisms: Adventure Campaign, Annual Campaign, and Benefit Auction.
Adventure Campaign
The Odyssey School of Denver has a robust Adventure component. The Adventure Program is committed to the principles of Outward Bound which provide a powerful framework for personal growth through physical challenge. At the core of this program is the idea that all kids will participate regardless of their ability to pay. Every year, families are asked to contribute to the Adventure Campaign to help offset some of the costs of this program. Your contribution to the Community Adventure Fund helps to keep Adventure flourishing.
Annual Campaign
The Annual Campaign is a board-sponsored fundraiser, kicked-off each year in October. This campaign asks for direct financial support from families, staff, Board members, and our extended community family. The goal for 2022-2023 is $50,000. Contributions are earmarked for transportation and technology needs of the school. Each dollar equals about 7.5 miles of Adventure or Field Work for an Odyssey child. Each year, transportation expenses total more than $40,000 and technology, about $60,000. Annual Campaign contributions contribute directly to these categories of expense.  To donate please hit the "Donate Now" button above.
Benefit Auction
Each Spring, the Friends of Odyssey gather for their Benefit Auction, with many items on the block in both silent and live bidding. This fun event brings families, staff and the community together for a great night of food, fun and great deals all to help support the school. Business sponsorships for the FOO Auction begin at $100. Get more auction information here!