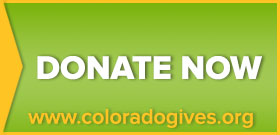 Each and every year, we rely on friends and families of Odyssey to provide real dollars in our school's budget. Of Odyssey's $1.9 million budget, about 7% comes from individual contributions. Most of these gifts come via three mechanisms: Adventure Campaign, Annual Campaign, and Benefit Auction.
Adventure Campaign
The Odyssey School of Denver has a robust Adventure component. The Adventure Program is committed to the principles of Outward Bound which provide a powerful framework for personal growth through physical challenge. At the core of this program is the idea that all kids will participate regardless of their ability to pay. Every year, families are asked to contribute to the Adventure Campaign to help offset some of the costs of this program. Typically one-third of our students are only able to participate at a reduced rate. Your contribution to the Community Adventure Fund helps to keep Adventure flourishing.
Annual Campaign
The Annual Campaign is a parent-sponsored fundraiser, kicked-off each year in October. This campaign asks for direct financial support from families, staff, Board members, and our extended community family. The goal for 2019-2020 is $36,000. Contributions are earmarked for transportation and technology needs of the school. Each dollar equals about 7.5 miles of Adventure or Field Work for an Odyssey child. Each year, transportation expenses total more than $40,000 and technology, about $60,000. Annual Campaign contributions contribute directly to these categories of expense.  To donate please hit the "Donate Now" button above.
Benefit Auction
Each Spring, the Friends of Odyssey gather for their Benefit Auction, with many items on the block in both silent and live bidding. This fun event brings families, staff and the community together for a great night of food, fun and great deals all to help support the school. Business sponsorships for the FOO Auction begin at $100.
Fundraising /Supporting Our School
Here are a couple of easy ways to earn money for the school!
King Soopers Give-Back Program – You can now link your phone number to the King Sooper rewards program and do not need to remember to reload gift cards. It's so easy! Go to the website, log in or create an account with your phone number, select "Community Reward," add Odyssey and you're done! We average about $230 a month through this give back program. Please help us increase that number with this one time login. Thanks for your support!
Amazon Smile – every time you order on Amazon, make sure to use the Amazon Smile link. Select Odyssey as your charity of choice and we will get a kickback for all your orders.
Office Depot
Every time you shop at Office Depot mention the Odyssey School of Denver at check out. The Odyssey School of Denver gets back 1%.
Dine & Cash!
So what can be better than having a night out, getting a break from cooking, and knowing that the Odyssey School of Denver will benefit? Keep your eyes open for these fun evenings where local restaurants invite the Odyssey community for fabulous food and community and donate a portion of the proceeds back to the school.