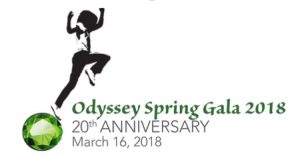 20th Annual Odyssey Silent Auction – March 16, 2018, 6:30pm at Artwork Network

The Auction Committee is working to make the 20th Anniversary Odyssey School Silent Auction the school's best yet, but we can't do it without you – our families! Each dollar raised in the annual auction benefits our kids and their classroom and outdoor experiences.
Help us reach our $30,000 goal by securing donations! It's easy – first print out the Donation Solicitation Letter, and the Donation Form. Bring them with you and ask for donations from your favorite neighborhood businesses – restaurants, professional services and retailers. If you are a freelancer or own your own business, this is a perfect opportunity to give to Odyssey while expanding the reach of your business.
Email the Auction committee with any questions – auctioncommittee@odysseydenver.org  And save Friday, March 16 on your calendars for the big event!
Auction Documents
Donation Solicitation Letter
Donation Form
Sponsorship Levels Letter
Parking Map at Artwork Network