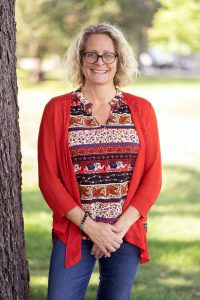 Marnie Cooke
I moved to Denver in 1998 to pursue my Master's and teaching credential, after working in corporate positions in San Francisco for several years. Soon after beginning my studies at University of Colorado, Boulder I began my student teaching at the Rocky Mountain School of Expeditionary Learning (RMSEL), where I first learned about the power of teaching academics and character in student-centered and meaningful ways. I was hired a few months later as a Middle School Humanities Teacher and spent the next seven years teaching and planning expeditions, fieldwork, and service learning for middle and high school students, while obtaining my national board certification in Early Adolescent English Language Arts.
After leaving RMSEL, I went on to teach and lead in Denver Public Schools for seven years, where I taught in a turnaround school, served as an Assessment Specialist for the district, and worked as an Assistant Principal at Westerly Creek Elementary. In 2013, I returned to EL as a School Designer, and I supported Colorado schools with implementing EL's core practices. After a brief stint with the Colorado Department of Education, I served as a Turnaround Support Manager where I coached leaders in struggling schools and districts. In 2016, I became Executive Director at Odyssey, where my son is a student. I am committed to increasing clarity of our mission and vision of our remarkable school, setting measurable and shared goals with staff, board members and parents, and holding ourselves accountable for meeting these student-centered goals.
When I'm not working, you may find me on long walks, bike rides and adventures with my husband and son. I might also be spotted reading on my front porch or cooking up a storm in my kitchen.