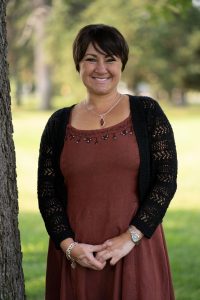 Dina Zainy
I grew up in Golden, Colorado and graduated from Wheat Ridge High School. I went to Metropolitan State University of Denver and began teaching English Language Arts in Denver Public Schools soon after I graduated. In the meantime, I was very involved in community theater around the Denver metro area, and after teaching reading and writing for 15 years, began teaching Drama at the middle school level. Soon after, I had a strong desire to work with students in a different capacity, and decided to get my Master's in School Counseling.
Now I have the pleasure of working as a School Health Professional, focusing on drug and alcohol prevention and mental health wellness. I am thrilled to be working at Odyssey on Tuesdays and Thursdays this year.
I absolutely love Colorado and enjoy all the wonderful things it has to offer such as hiking, biking, camping, and anything outdoors!