Superheros United!!
Annual Odyssey Auction
Saturday,

March 20, 2021 6:00pm via Zoom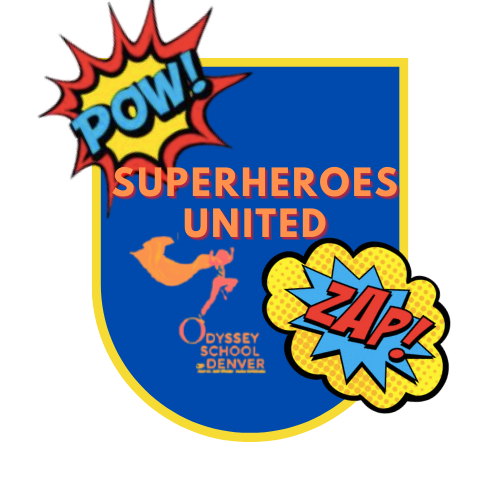 A HUGE Thank You to our Odyssey community, including our families, teachers, staff and board and to our greater local community of businesses who supported us during our recent Superheroes United! Auction held on March 20, 2021.
The outpouring of support and love from everyone was overwhelming and inspiring.  It was heartwarming to be able to come together during these tough times and it was lovely seeing everyone's faces and smiles and to be able to have some fun!  A thousand thank yous for making this fundraiser and gathering such a success. 
Want to be a part of the 2021-2022 Spring auction? We are continuously looking for volunteers, sponsors, business donations, acquisition coordinators, marketing gurus and more for our A-Team (Auction Team!). If you think you can contribute to the auction in any way, we are happy to make your acquaintance! Please email The Auction Committee at auctioncommittee@odysseydenver.org.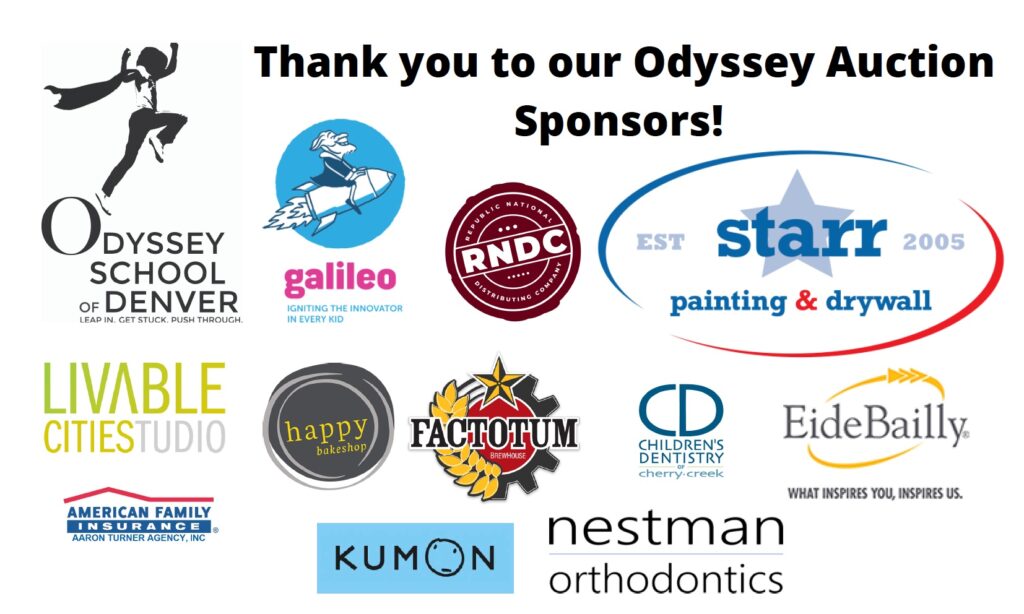 Thank you to our Sponsors!
Elite Rock Climber Sponsor:
Starr Painting & Drywall
Skilled Local Hiker Sponsor:
Livable Cities Studio
Galileo Camps
Kumon
Nestman Orthodontics
Eide Bailly
S'more Extraordinaire Sponsor:
Children's Dentistry of Cherry Creek
American Family Insurance Aaron Turner
Happy Bakeshop
Factotum
Republic National Distributing Company