Totally 80's!! Annual Odyssey Auction – March 20, 2020, 7:00pm at Cultivated Synergy

ODYSSEY PARENTS – THE AUCTION NEEDS YOU!!
In order to fully serve our children with the most engaging educational programming, we need to raise at least $46,000! This money will be used for the general fund which includes teacher salaries, bus maintenance, field work, para-professionals, mental health supports, etc. The funding gap is approximately $500 per student. Please join us see how you can help! auctioncommittee@odysseydenver.org
TICKETS  ON SALE NOW! Ticket price includes entry to the auction, food, cocktails, dancing and LOTS of fun! You'll also be entered in a contest for Odyssey swag (2 t-shirts, 2 water bottles, 2 stickers) if you buy your ticket by March 10th! Childcare will also be available during the auction for $10/child or $20/family. Click HERE for all the auction details!
A HUGE THANK YOU to our sponsors!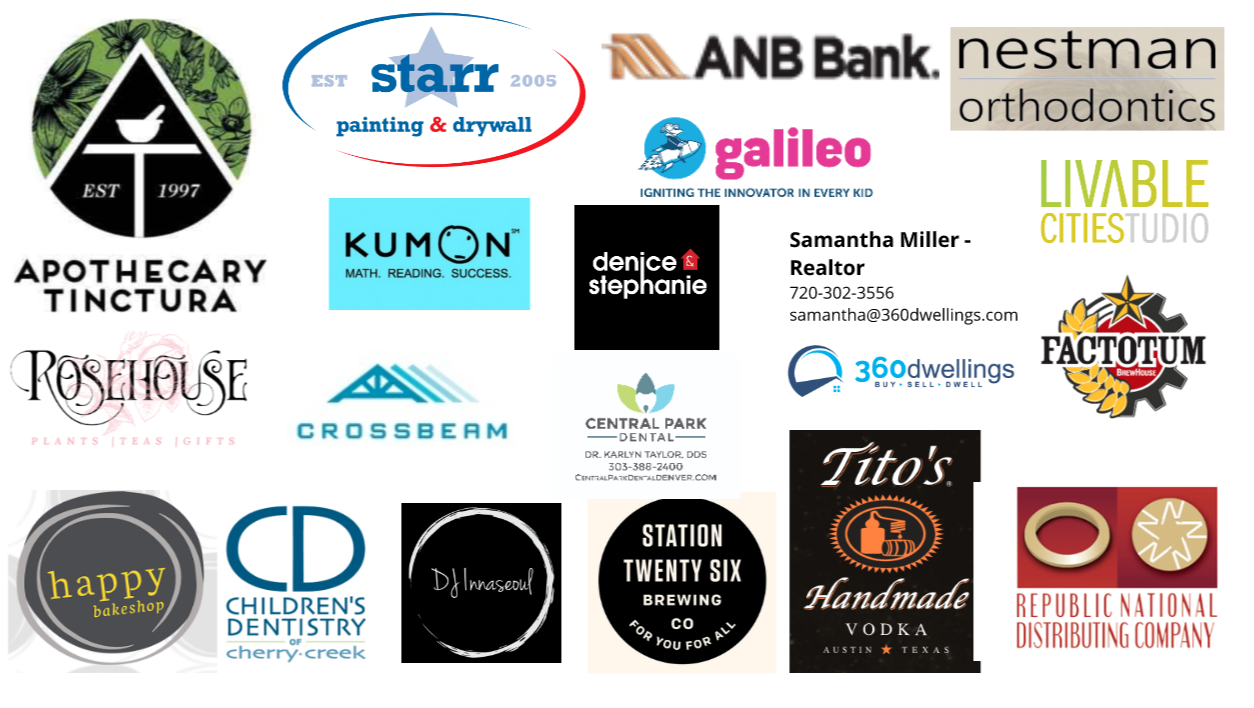 Auction 101 – What is the Auction? It is our largest fundraiser, and an outstanding community-building event for Odyssey School of Denver. A FUN evening of food, drinks, celebration and bidding! Commit now and mark March 20, 2020 on your calendar! The more people who attend, the more fun we have, the more money we raise for our kids! Invite everyone you know including grandparents, family, friends, and colleagues.
ASK! ASK! ASK!
Donations – How can I Help? You can help a little or a lot! Our Odyssey families play a vital role in this part of the auction. Here are some ideas on how you can participate:
Sponsors – Who do you know? What businesses do you frequent? What camps do your kids go to? What restaurants do you frequent? A wonderful way for your favorite companies to get exposure. Their banner can wave on our fence, they'll get a shout out at the auction and a specialty drink named after them. Different levels of giving are available.
Condos, Timeshares, Experiences (Buy-a-Shares) – Have a condo in the mountains? A timeshare in Mexico? Items like these are the backbone of the silent auction portion as they can yield big dollars. We have several families whose extended families donate. All donations welcome! We won't have much of an auction without items to sell!
Business Services, Gift Cards – Many of you have your own business. Consider if your (or another family members') business could contribute toward the auction. In past years, we have had orthodontic services, personal training, home decorating, salon services and more! Perhaps you would be interested in sponsoring the auction? (see above!)
Employer matching – Ask your employer if they offer any type of matching programs.
The school is a registered 501(c)(3) non-profit organization. We can assist you with any paperwork required. These are just a few ideas, but we are open to any others! You can download donation forms here or pickup in the office.
DONATION & SPONSOR FORM
DONATION LETTER
SPONSORSHIP LETTER
SPONSORSHIP LEVEL OPPORTUNITIES
IMPORTANT NOTE: If you have an idea and are hesitant to ask for donations or sponsorships, reach out to the Auction Committee. We will ask for you!! Just email auctioncommittee@odysseydenver.org  "Ask" Folders are in the office to distribute! Leap In, Get Stuck, Push Through!
Still Reading?! Yay…
Frequently Asked Questions…
What Happens on Auction Night? The evening begins with cocktails and silent auction bidding.
Bidding – Throughout the evening you can scope out your favorite items. You'll find great items in all price ranges.
Live Auction – As the silent auction closes, the live auction begins. Bid for a chance to win vacations in the mountains, sporting events tickets, one-of-a-kind artwork, crew projects.
Winning and Taking it Home – You'll be able to take your winnings home on auction night (class baskets, paintings, etc.), and gift certificates will be available for pick up the week after the event.
Some Tips – You'll want to get to the very popular Buy-a-Share section early in the evening, as they are first-come/first-serve items. These are super fun parties for adults and/or children of which you "buy-a-share" to attend. Examples from previous years: Poker Night, A crawfish boil, Bourbon & Bonfire, class movie nights, and a Biking Pub Crawl. Costs for these fun experiences vary by event, but all sell out quickly!
Did someone say 80's theme? YES!! We will have DJ Innaseoul spinning hits from the 80's, signature cocktails to sip and delicious apps to nosh on! Get on those leg warmers and bring your big hair!
Even if your family budget is tight, we invite you to join in the celebration of Odyssey! There will be a $5 raffle for huge prizes–Contributions of any amount add up!
If you prefer to simply make a donation, you may do so through our Odyssey website or our auction website when it goes live in January 2020.
Thank you in advance for your effort in making this event successful!!
Odyssey Auction Committee 2020 – auctioncommittee@odysseydenver.org