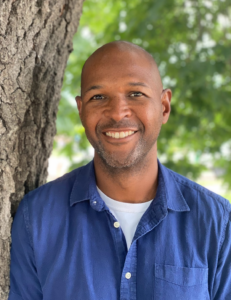 Chris Robinson
I'm a Denver native and Manual High School alum. This fall I will be entering my fifteenth year as an educator and am honored to serve the Park Hill community as a special education teacher at Odyssey.
The best part of teaching for me is sharing my own love of learning. I am passionate about equity in education and about the importance of helping students connect their learning in the classroom to life outside of school.
When I'm not teaching, I'm spending time with my family playing sports, traveling, watching movies, and exploring Colorado's ever evolving food scene. I'm an avid reader and die hard Broncos fan.
_______________________________________________