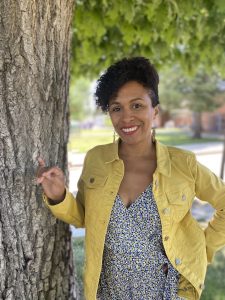 Juana Rosa Cavero
My commitment to my community is clear and unwavering. My professional and community involvement center around my staunch belief that equity and justice are achievable. As a mom of a fifth grader (Caetano) and sixth grader (Joaquim), I am committed to the Odyssey community and to ensuring that we apply all our resources to best serve the needs of our students and community. I have nonprofit and elected board experience and will apply my lessons learned to my governance role on the Odyssey School Board.
Professionally, I have dedicated my career to projects that make real improvements to people's lives with roles within reproductive justice, public health, Latino/a policy research and civil rights advocacy. I have worked in the US and globally with organizations that specifically work to ensure that women and girls have access to the most basic healthcare and health education. I continue this work today as Director of ReproCollab at the Caring for Colorado Foundation.
My passion and drive comes from my family. I am the eldest daughter of immigrant parents who made their lives in the US while serving in the United States Marine Corps. I grew up around the world – seeing first-hand the beauty and inequities of communities both on and off-base.  I pass along my lessons learned on to my own children to encourage them to work for equity even on the playground. Their kindness, respect and activism in their community is my greatest joy.
________________________________________________